Services
Plating
ROHS Compliant
Chromate
Anodize
Zinc Plate
Metal Finishes
Pickup & Delivery
We are equipped to ship our sheet metal products anywhere in the United States or Overseas.
New England Pick-up and Delivery Services are also available.



Quality at RANALL METAL TECHNOLOGY INC.
Whether you require a standard front panel, bracket, or a custom sheet metal fabrication solution, RANALL METAL TECHNOLOGY INC. offers our customers the same craftsmanship, attention to detail, and uncompromising quality.
Equipment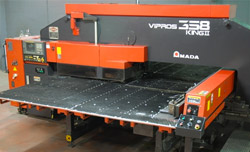 Our state-of-the-art software and equipment are maintained to provide our customers with outstanding quality and on-time product delivery.
Just as important as the equipment, on which the sheet metal parts are fabricated, though, is our inspection process, which we believe is amongst the best in the sheet metal business.
Inspection
The ISO 9001:2008 International Standard for Quality Management Systems has been adopted by Ranall. The operation of a complete inspection facility dedicated to total quality management is one of the most important aspects of our business. Qualified Quality Inspectors monitor all of our sheet metal fabrication procedures, from first piece to in-process, through final inspection.
All of our inspection equipment is calibrated and certified to standards traceable to the National Institute of Standards and Technology, in compliance with ANSI/NCL Z540-1-1994 and ISO 10012.
Serving the Medical Industry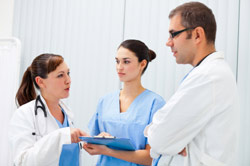 We understand that the sheet metal parts we create for the medical industry can be critical and must meet their exact specifications.
Our ability to quickly inspect every part we produce with unparalleled accuracy keeps our projects inline with our customers' detailed specifications.
Our health care customers require tight tolerances, smooth edges, and industrial finishes as well as short lead times on prototypes and production requirements.
EMAIL: info@ranallmetal.com | PHONE: (603) 668-1907