Services
Plating
ROHS Compliant
Chromate
Anodize
Zinc Plate
Metal Finishes
Pickup & Delivery
We are equipped to ship our sheet metal products anywhere in the United States or Overseas.
New England Pick-up and Delivery Services are also available.


RANALL METAL TECHNOLOGY, INC.
RANALL METAL TECHNOLOGY, INC. is a precision sheet metal fabricator of Assemblies, Weldments, Card Cages, Panels, and Brackets for the Electronics, Medical and Industrial industry. Using the latest in computer aided technology and working in a variety of materials such as steel, aluminum, stainless steel, copper, and galvaneal, we manufacture a wide variety of sheet metal parts.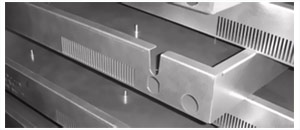 RANALL METAL TECHNOLOGY, INC. has established a reputation for consistent excellent quality and a high percentage of on-time delivery performance. We have achieved this reputation through strong commitments to proper engineering support for our manufacturing processes, rigid quality control standards, and a strong customer service orientation by our production control staff.
For our customers, GOAL CENTERED thinking precedes problem solving concerns. In such a perspective, problems become opportuinties that call for a special quality of creative technical planning. In order to deliver that dimension of quality customer service, we at RANALL METAL TECHNOLOGY, INC. assemble our "Team" of individual quality sheet metal technicians and harness them to our customer's own objectives. Our Purpose Becomes Distinctively Mutual and Long Term.
Rigid Quality Standards
Strong Customer Service
Reputation for On-Time Delivery Performance
Sheet Metal Fabrication Experts
Our Sheet Metal Fabrication Experts are ready to assist you with your next project. Utilizing our high tech machinery and expert knowledge of metal working, we can manufacture just about anything you can imagine. We will work closely with you to ensure that you are completely satisfied with your order and that your deadlines for job completion are met.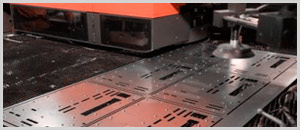 You can trust us to meet your engineering specifications from blueprint analysis to finished product. Our talented sheet metal engineers and skilled craftsmen will work together to manufacture metal parts to your exact OEM specifications. We utilize CAD technology and CNC machines to assure high precision accuracy.
Our History
RANALL METAL TECHNOLOGY, INC. was founded in Amherst, New Hampshire in 1983 in a 2,500 square-foot building. Now encompassing over 12,000 square feet in our Hooksett, New Hampshire building, RANALL maintains a solid customer base in the medical, electronics and industrial industry.
Get started today. Email us your ideas or drawings for a prompt quote.
EMAIL: info@ranallmetal.com | PHONE: (603) 668-1907